JD-man
Ceratosaurus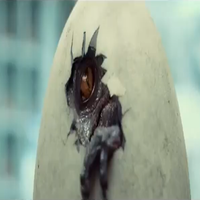 Posts

: 167


Points

: 1837


Reputation

: 2


Join date

: 2016-06-08

Subject: Re: Palaeowins Mk. II Tue Nov 03, 2020 1:41 am

---

@JD-man wrote:

The positive reviews in "JD-man's Serious Dino Books/Dino-Related Reviews!" ( https://www.jurassicmainframe.com/t479-jd-man-s-serious-dino-books-dino-related-reviews ) are for paleowins. As of this post, there's Gardom/Milner's The Natural History Museum Book of Dinosaurs, Norell et al.'s Discovering Dinosaurs: Evolution, Extinction, and the Lessons of Prehistory, Expanded and Updated, Lessem's Dinosaur Worlds, Wild Kratts, Bakker's Prehistoric Monsters, Sloan's Feathered Dinosaurs, Martill/Naish's Walking with Dinosaurs: The Evidence - How Did They Know That?, Bakker's Maximum Triceratops, Bakker's Dino Babies!, Sattler's Tyrannosaurus Rex and Its Kin: The Mesozoic Monsters, Zoehfeld's Dinosaur Parents, Dinosaur Young: Uncovering the Mystery of Dinosaur Families, & Schlein's The Puzzle of the Dinosaur-bird: The Story of Archaeopteryx (which is where the Jurassic Park Legacy thread left off). I'll add to "Palaeowins Mk. II" as I add to "JD-man's Serious Dino Books/Dino-Related Reviews!".

I've since added Rey's

Extreme Dinosaurs! Part 2: The Projects

(page 2).