digitalfossil
Embryo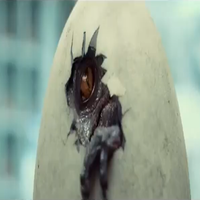 Posts

: 8


Points

: 1219


Reputation

: 0


Join date

: 2018-06-10


Location

: Germany

Subject: Plot problem with my fanfiction! Tue Jun 12, 2018 2:10 pm

---

At the moment I'm planning a Jurassic Park fanfiction. It's about a functioning park. But not so non-sense like Jurassic World.
But there is the problem! The Jurassic franchise have everything. There is, if you want to put some logic in it, nothing unique anymore. Well, I want to ask you, if you have any ideas?
I already have the characters in planning. So, if you have an idea for an attraction or a dinosaur wish, write it down!
Gondrasia
Compsognathus






Posts

: 134


Points

: 2083


Reputation

: 1


Join date

: 2016-06-14


Location

: London

Subject: Re: Plot problem with my fanfiction! Wed Jun 13, 2018 5:47 pm

---

Would it be possible to know what's the plot for this fanfiction? I know it takes place in a successful dinosaur theme park; but what is it going to be about? Is it going to be the spectacular rise and fall of the park (like Jurassic World) or is it going to be about the highs and lows about the day to day operation on the most unique theme park in the world (like Prehistoric Park)?

You also say the functioning park won't be as 'nonsensical' as it was in Jurassic World; is there anything in particular that you won't be using from either the Jurassic World park or movie, such as the Gyrospheres, weaponisation of the dinosaurs or public interest in the park waning after ten years?
digitalfossil
Embryo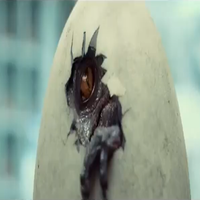 Posts

: 8


Points

: 1219


Reputation

: 0


Join date

: 2018-06-10


Location

: Germany

Subject: Re: Plot problem with my fanfiction! Thu Jun 14, 2018 9:55 am

---

@Gondrasia

Well...

That's a good question! Maybe I'll write a mix of both. (But a little bit more of

Jurassic World

.)

So, the nonsensical stuff, which I mean, was the hybrid thing. Yep! I delete the Gyrospehre idea. I mean if you drive wrongly, your glass would be covered with dinosaur poop. The weaponization is not so fictional. I mean the military used animals in the war always. (Horses, doves, even dolphins, who should look for mines. No joke! The US military did this.) I don't think so that the public loses the interest in real dinosaur. (I mean, then, the zoos would be broke now.)
Sponsored content
Subject: Re: Plot problem with my fanfiction!

---